SEX and THE CITY GIRLS AROMA
IN MIND
about Style, Modern Vintage and much more
Sex and the City
Here we go Girls!
Twenty years ago, a series that would change the conception of the feminine universe (and of fashion) went on the air. We do not speak of other than Sex And The City, in which 4 friends showed us through different situations, stories (and even tears) that everything is possible, less lose the style.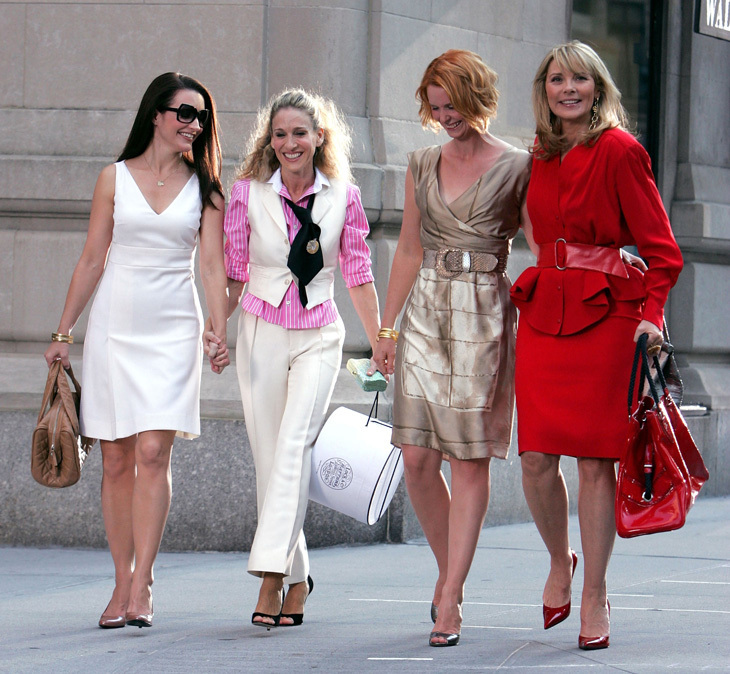 H
ace 20 años salió al aire una serie que cambiaría la concepción del universo femenino (y de la moda). No hablamos de otra que
Sex And The City
, en la que 4 amigas nos mostraron a través de diferentes situaciones, historias (e incluso lágrimas) que todo es posible, menos perder el estilo.
Done-Undone:

sí, en pleno 2018 lo vemos en las pasarelas y el street style, pero fue Sex And The City la que le sugirió a la mujer que "no peinarse" (o hacer como si no lo hubiera hecho) era una buena idea… sin duda, esta es una tendencia beauty que no queremos que se vaya NUNCA.

Done-Undone: yes, in full 2018 we see it on the catwalks and street style, but it was Sex And The City that suggested to the woman that "not combing her hair" (or pretending she had not) was a good idea ... without a doubt, this is a beauty trend that we do not want to leave NEVER.
http://www.vogue.mx/moda/tendencias/articulos/sex-and-the-city-tendencias-carrie-bradshaw-look/11870
And never without the right Fragrance:
Velvet Heart, Arts&Scents
Best scented Wardrobe Accessoire
www.artsscents.com
LOVE YOUR STYLE